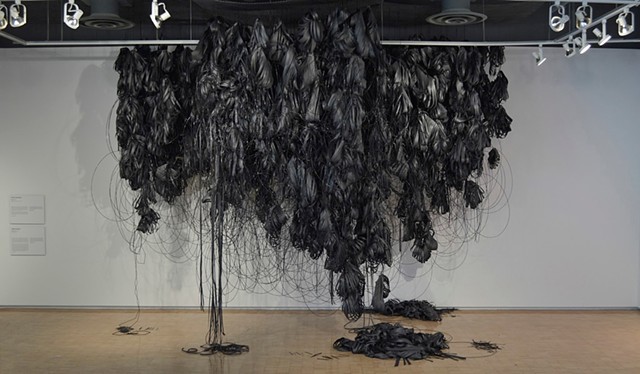 Amanda McCavour, Fibers and Material Studies Graduate Projects, 2013.
Black Cloud. Paper, straws, toothpicks and thread. Tyler School of Art, Temple University.

The objective in Graduate Projects and Research in Fibers and Material Studies is the pursuit of individual clarity and vision through exploration of concepts, processes, materials and contexts through research, experimentation and making.
She received a 2014 Outstanding Student Award from the Surface Design Association based upon this work and other similar installations. This honor is awarded to students nominated by their instructors who have created a cohesive and professionally accomplished body of work and demonstrated inventive and innovative uses of technique, materials and/or concepts.