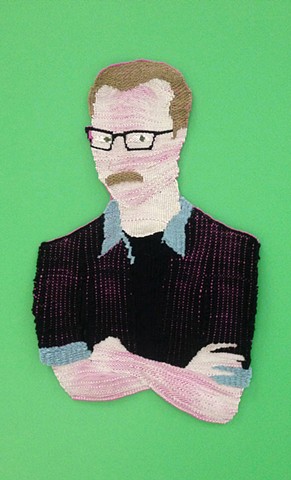 Abigail Potts, Woven Structure III, 2014.
Dave. Acrylic yarn tapestry. Tyler School of Art, Temple University.
Woven Structure II and III focuses on advanced exploration of weaving techniques: computer loom drafting, three-dimensional investigations and structural manipulations. She received a 2014 Outstanding Student Award from the Surface Design Association based upon this work and other similar weavings. This honor is awarded to students nominated by their instructors who have created a cohesive and professionally accomplished body of work and demonstrated inventive and innovative uses of technique, materials and/or concepts.