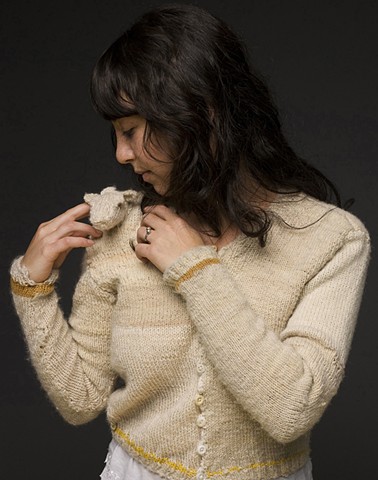 Nicole Campanale, Body Art and Adornment, 2009.
Se Enamoraron. Machine and hand knitted wool. Tyler School of Art, Temple University.

Body Art and Adornment is the exploration of the histories and techniques involved in the construction of clothing, costume, fashion, and haute couture. The term clothing implies protection against the elements and to preserve modesty. Costume functions beyond simple utility becoming a means of seduction by enhancing nature or adding artificial attraction. Fashion and haute couture indulges the fantasy of the creator.