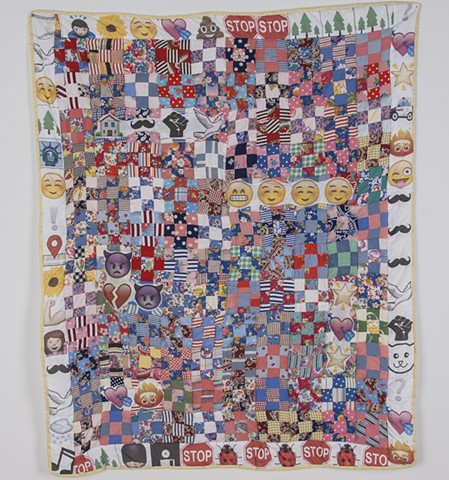 William Billy George, 2nd Year Fibers MFA Candidate, Spring 2016.
Institution Revolution. Quilted found piecing and digitally printed cotton. University of Missouri.
William George (3rd year Fibers MFA) received a Surface Design Association 2016 Outstanding Student Awards. His work was published in the Winter 2016/2017 Surface Design Journal.
The MU Art Department Scholarships were awarded at the 2016 Honors Convocation, May 2016. The Verna Wulfekammer Graduate Fiber Fellowship was awarded to William George (2nd year Fibers MFA).